We are currently auditioning musicians for the following parts: trumpet, trombone, tenor sax, timbales, congas, piano, violin, guitar, bass, flute and vocals (ability to sing in Spanish required). If accepted into the program, all students receive a full tuition scholarship.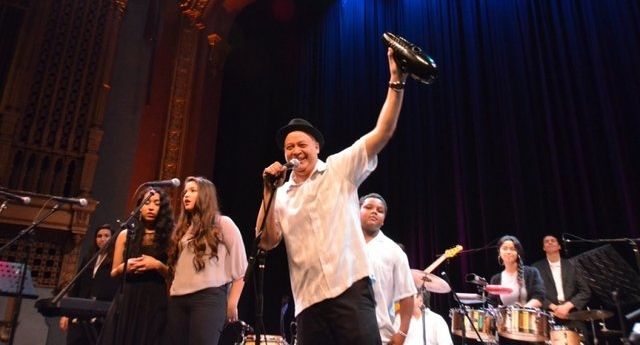 Requirements:  
Ages 10-17
Intermediate to advanced players
Ability to read music preferred
Strong interest in learning Latin jazz
Experience soloing and improvising in a jazz band
Ability to commit to rehearsals in San Francisco and performances throughout the Bay Area
Interested students and their parents will be invited to attend and observe a rehearsal followed by a private audition with our music director.
After students are accepted into the program, they are asked to attend all rehearsals and assigned performances. Consistent attendance is required for musicians to improve their technique, understanding of the music form, gain familiarity with the repertoire and the ensemble experience. All students are encouraged to play improvised solos in a low-pressure environment. 
Please email audition requests to Music Director John Calloway at music@ljye.com with the following information: Musician's name, age, school, city, instruments played, how long they've played, level of interest in Latin jazz, and performance experience.
We look forward to hearing from you!